1. Same problem with light (featured in Bunch of bugs №3) in c.u. command center, biscuit store, and probably restaraunt (in outpost).
2. Weapons react to bandit drones like mines - if it's red alert, then shoot. And drones keep red alert on, so disabling weapons is quite hard.
3. Part of appearance window is cut in sun circler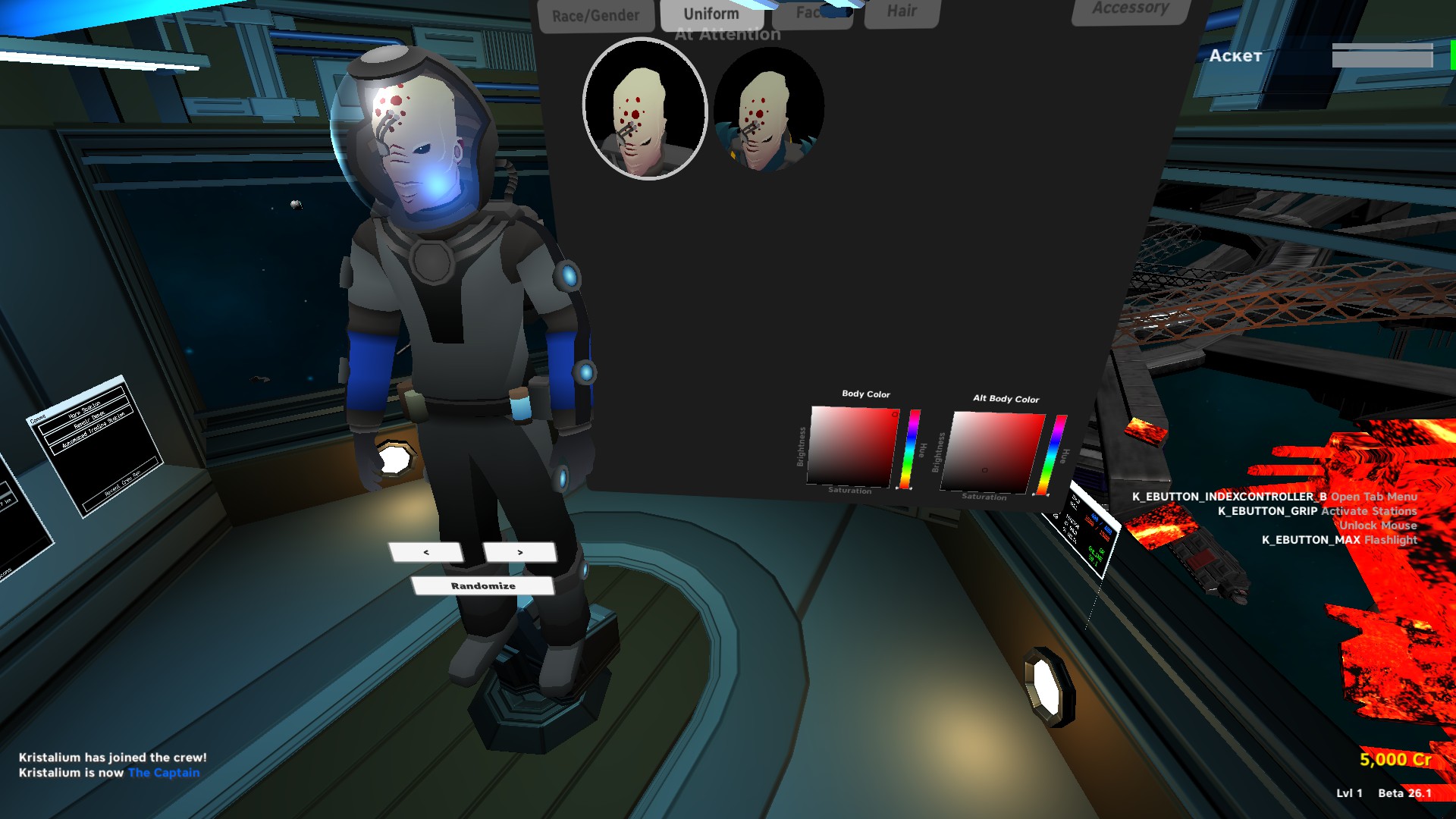 4. This one is quite old, you can't complete first step of mission. Maybe you have fixed it already, but there is nothing in changelogs.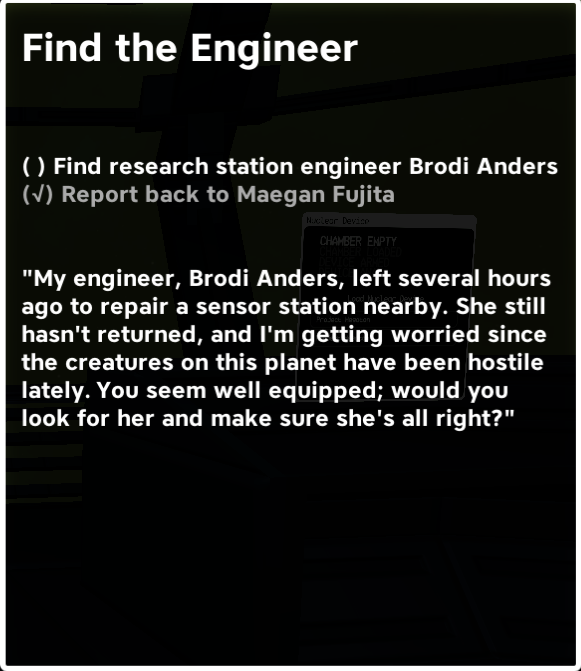 5. Textures ans other things:
Some object near planet from first Warger's mission.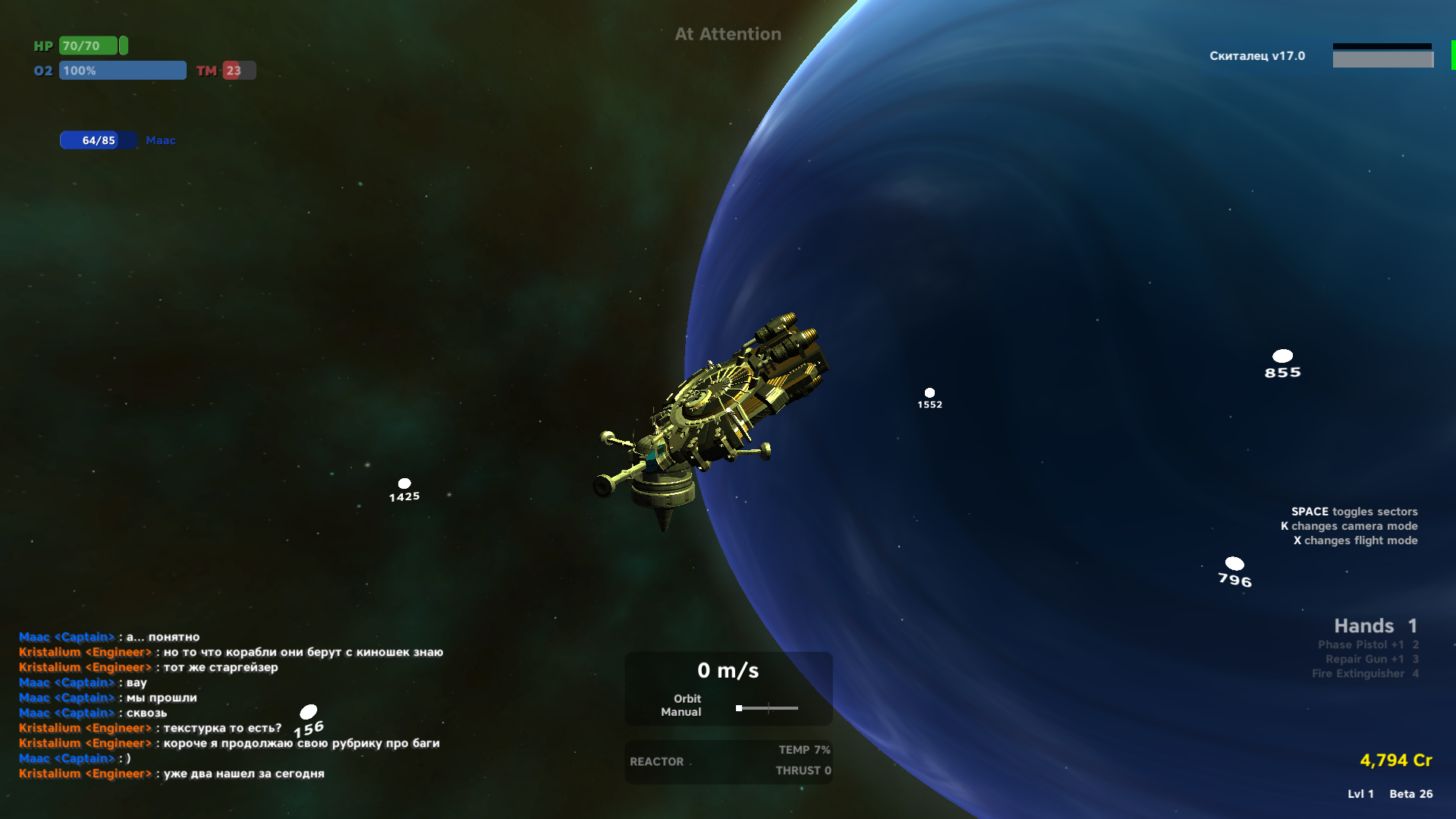 No windows in outpost warp gate (and no guard also, don't know if he should be there).
Invisible npc in Cornelia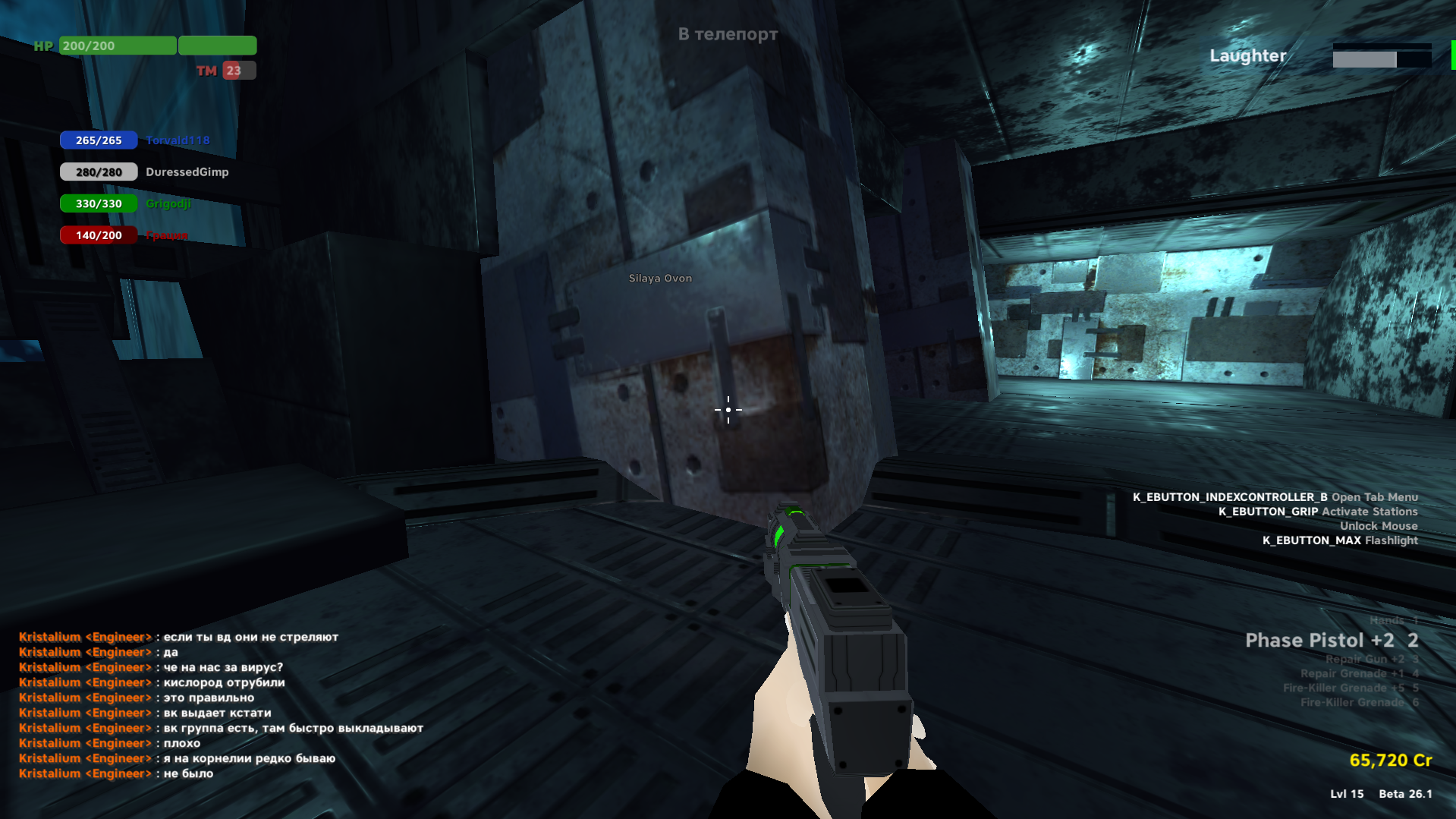 Entity in Swordship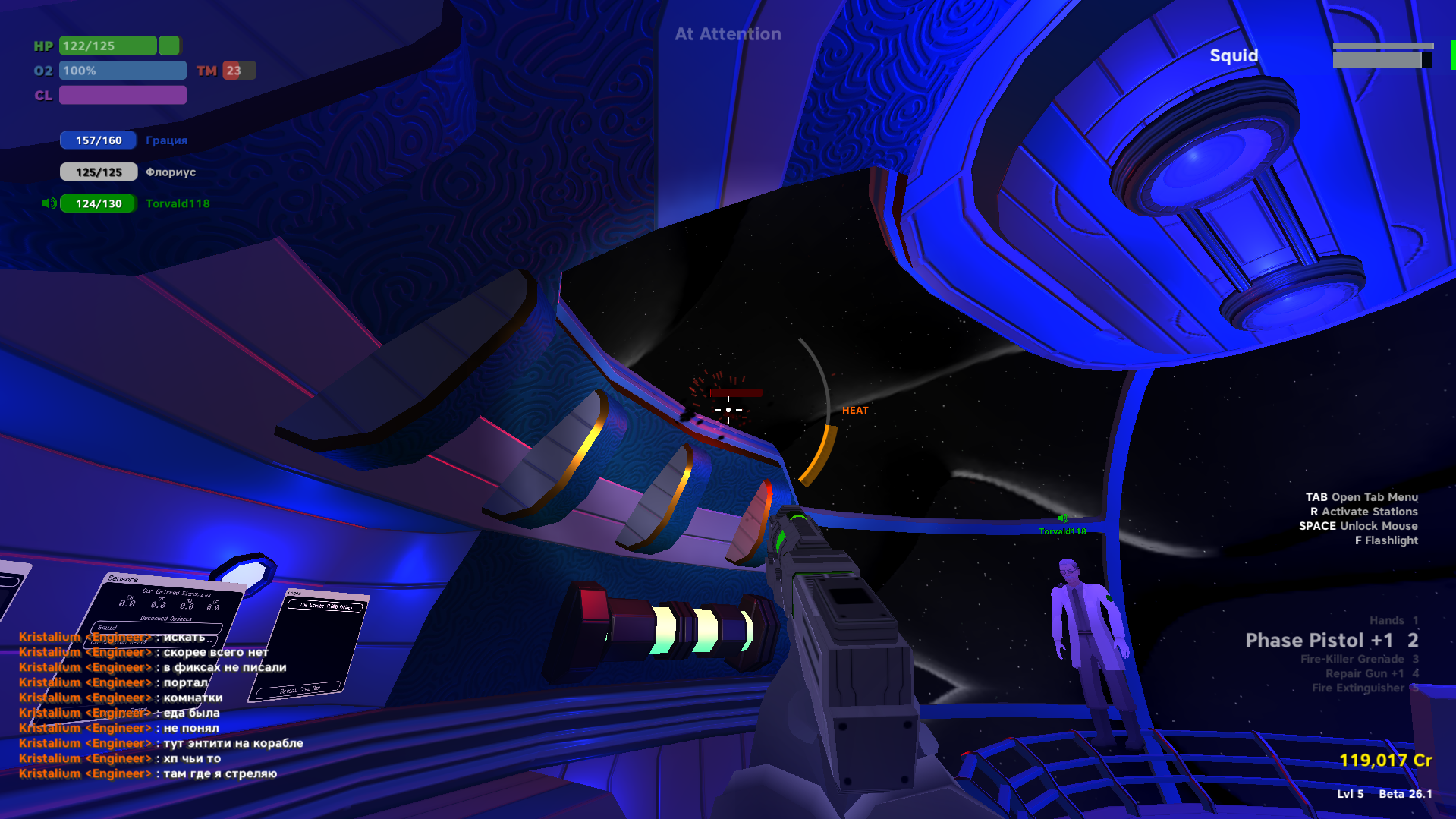 No mission for bortix?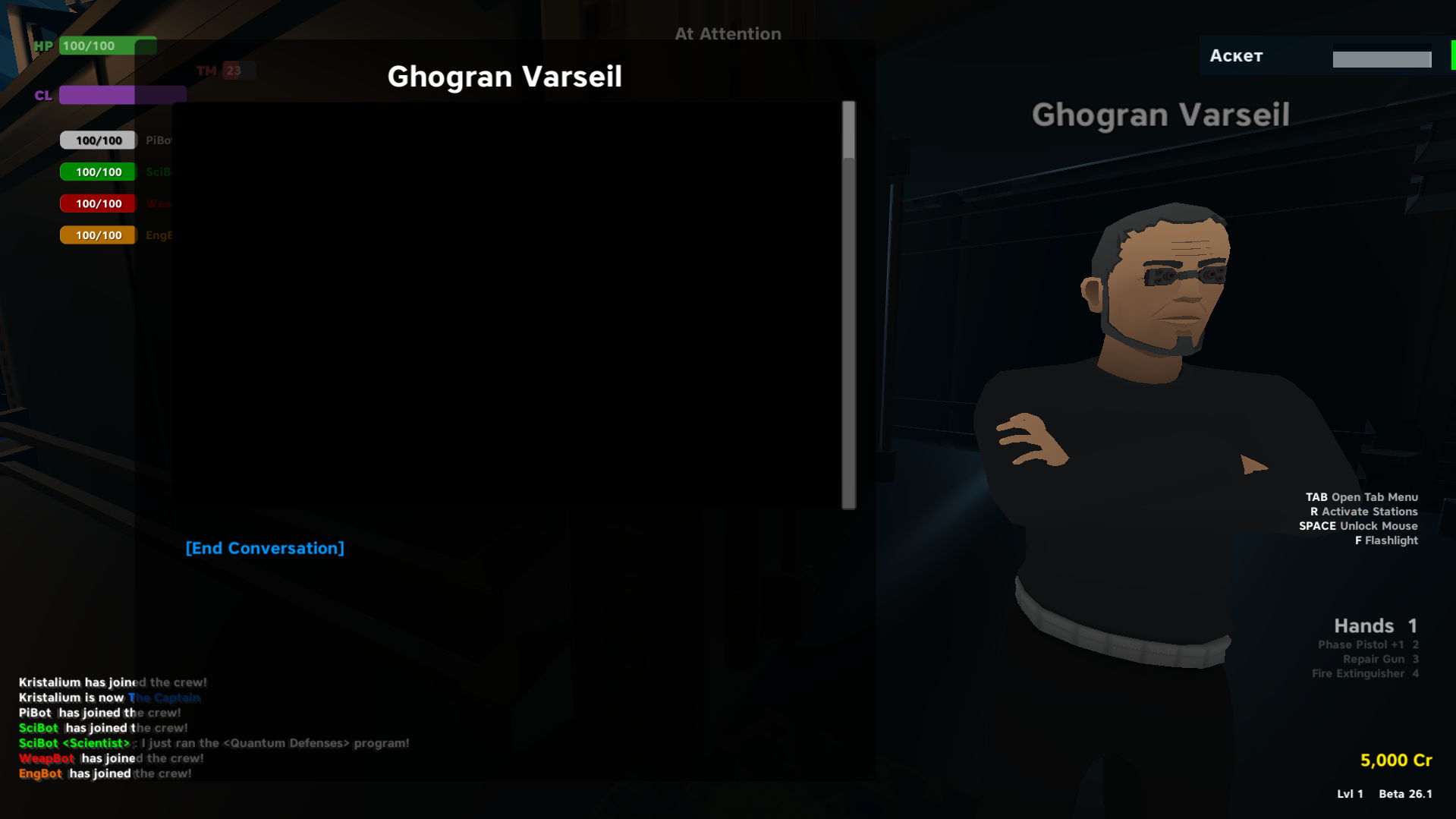 Some code instead of button names in instructions above quick bar (screenshot 1 for example). Happens only when playing through steam.
If you stand near reactor glass, you can launch grenade (any) right into the chamber.